Program Notes: Spring Awakening: Turn the World Around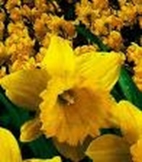 SPRING AWAKENING: Turn the World Around
Of War and Hope for Peace
— "When each proud fighter brags he wars on death– for life;
not men– for flags" (Wilfred Owen)
Our concert begins with an exploration of classical music styles and poetic forms dealing with themes of war and peace. Intensely poignant medleys of songs about past wars provide vivid reminders that music connects us with the past while retaining relevance in today's world. A moving Shaker hymn provides hope that "not one of them is forgotten before God."
"These be the last words of David: He that ruleth over men must be just … [2 Samuel 23]" Not words spoken with King David's last breath, but the last inspired poetical words by a man who was no longer the "man of war" [1 Samuel], but rather the "sweet singer" of the Psalms. Christian interpreters usually render the Hebrew as "the King who will come to rule," that is, the Messiah. This anthem by Randall Thompson was commissioned in 1949 by the Boston Symphony Orchestra in honor of Serge Koussevitzky's 25th anniversary as music director. Several years earlier Koussevitzky had commissioned from Thompson a festive work to open the Tanglewood season; Thompson supplied, not a fanfare, but the "Alleluia," which became one of America 's best-loved choral works. Thompson's influence on choral music in America is still felt in the excellence attained by college choirs, and in the legacy of his students, including Bernstein and Barber.
While Leonard Bernstein and Lillian Hellman were planning a setting of Voltaire'sCandide, he also composed incidental music for The Lark, her adaptation of Jean Anouilh's play about the life of Joan of Arc (the "lark"). The play ran on Broadway in late 1955. Five of Bernstein's choruses are in Latin; three are in medieval or Renaissance style on French texts. In the Soldier's Song, a chorus of Joan's troops march by, singing a "Vive!" to the warrior saint.
Shiloh Church, near Pittsburgh Landing, Tennesee, witnessed a two-day Civil War battle that claimed as many dead and missing, by some reckoning, as total American battle deaths of all wars to that date. Jeffrey Van's beautiful Shiloh, A Requiem (April 1862), setting Herman Melville's poem, depicts the merciful rain shower on the first night that slaked the thirst of some who lay wounded. Two choruses, representing living combatants of two armies, become a single chorus in the next life.
Marching songs help keep squads in step, but for ordinary Americans mobilized in our Civil War, songs around the campfire brought comfort and thoughts of home. Ron Jeffers has blended two of the best-loved, "Two Brothers" and "Tentin' Tonight," with a thought for today: Working for the Dawn of Peace.
British poet Stephen Spender, like many other intellectuals of the Left, rallied to the Republican cause in the Spanish Civil War, seeing the struggle against Fascist insurgency as a clash between civilization and barbarism, a war for poetry itself. But Spender was haunted by what he saw in the field and in photographs. His famous poem "War Photograph" begins: "I have an appointment with a bullet / At seventeen hours less a split second / And I shall not be late." In "A Stopwatch and an Ordnance Map" the same fatal moment in the olive groves of Jacara echoes in the mind of a grieving friend. At precisely 1700h, an artillery spotter, using dividers on his map to translate hundredths of seconds into corrected range for his gun-battery, becomes merely an object in the landscape, eternally faithful to his post. "[B]ut another who lives on / wears within his heart forever / the space split open by the bullet." Every realistic detail of the poem has wider resonance: the instantly useless map, the "bones" and blank moon-face of the shattered stopwatch, the whisper of olive trees witnessing the carnage inflicted by strafing Nazi warplanes.
Introduced to Samuel Barber in London a few months later (June 1939), Spender gave him the poem as a gesture of friendship. Barber's setting for men's chorus and three kettledrums captures the reality of the instant, yet conveys, by shifts in tonality, tempo, and rhythm, the disorientation and timelessness of loss and grief.
Stopwatch was sung for the first time by a chorus of twenty-two men from the Curtis Institute Madrigal Chorus on 25 April 1940 at one of the institute's Historical Series concerts. The following evening it was aired over CBS radio. At both performances … Barber conducted.
Barbara E. Heyman, Samuel Barber: the Composer and his Music
Three years later, with the United States now at war against Fascism, the work was performed by at Washington's National Gallery by a (mixed!) chorus from the Army Music School. Barber was doing guard duty with his unit in New York City, and the timpani never arrived for the performance because all transport trucks were assigned elsewhere.
A MOMENT OF SILENCE
FOR ALL THOSE KILLED IN WARS
"Not one sparrow is forgotten / E'en the raven God shall feed." For this Recessional, dedicated in 1999 to the Dale Warland Singers, composer William Hawley sets a text from the Canterbury (NH) Shakers Hymnal of 1908, inspired by Jesus' instructions to the disciples in Galilee, Luke 12 and Matthew 10. Although the faithful are not spared danger ("I came not to send peace, but a sword") they may trust that the fallen will be noticed: "… the very hairs of your head are all numbered."
Abatiwah! So is Life!
Turn the World Around (Harry Belafonte & Robert Freedman)
It's time for a Spring Awakening, so our songs turn to thoughts of love. Songs and sonnets, musical settings old Gaelic poems, and a rousing rhythmic African folksong provide a variety of moods for awakening to the promises of spring and love.
The Cantabile Youth Singers, joined by bass and percussion, begin this celebration with I'm Part of the Rainbow. This is a choral arrangement of a Caribbean children's song that explores how a child dreams of becoming all of the beautiful colors of the rainbow. Composer Glenn McClure, of Geneseo, NY describes himself as "a passionate advocate of Arts Integration." He writes: "I am interested in combining classical music styles with ethnic music styles. There is a powerful sense of creative tension that develops when diverse music and languages are combined."
Spring Song (Revecy venir du printemps), another French chorus from Bernstein's incidental music for The Lark, is a simplified reworking of the chanson Revecy venir du printans (Here comes spring) by Claude Le Jeune (1528-1600). Bernstein later included this song, along with the Latin choruses, in his Missa Brevis; the "la la la …" became "Alleluia!".) Le Jeune based the strong rhythmic motifs on a poetic style (vers mésuré) adopted by a secret society under the patronage of Charles IX, who, "horrified by the barbarity of the day" undertook to reform French poetry and music after a Classic Greek model. [Wikipedia] Several Cantabileans had the pleasure of singing the Le Jeune chanson in southern France on tour in 1995.
Samuel Barber began Reincarnations in 1936 in an Austrian mountain village. He completed the joyous Mary Hynes in 1937, the other two songs only late in 1940, when he was conducting the Curtis Madrigal Chorus. Although the triptych was published in 1942, the songs were apparently performed for the first time in 1949 by an octet of singers in the Juilliard Summer Concert series, according to Ron Jeffers in his monograph Reincarnations [earthsongs, Corvallis, 2003].
Lyrics for all three are attributed in the Schirmer scores to poet "James Stephens / after the Irish of Raftery". These words sent Jeffers on a journey to "Raftery country," Counties Connemara and Galway, retracing the origins of the Stephens poems in the songs of a blind Irish bard who died in 1835. Jeffers discovered
… how the real lives of Mary Hynes and Anthony O'Daly inspired Raftery's songs, how Lady Gregory's research and Douglas Hyde's fine Hiberno-English translations gave birth to the poems of James Stephens which, in turn, inspired Samuel Barber's sensitive musical settings.
"Mary Hynes," an old fiddler recalled to Lady Gregory, "was the finest thing that was ever shaped,… Eleven men asked her in marriage in one single day, but she would not marry any of them." An old woman: "The sun nor the moon never saw anything as fine as she." Poetry enough to inspire Barber's setting, which ends in the floating rhythms of "airily, airily."
Anthony O'Daly, writes Jeffers, was a carpenter and a captain of the Whiteboys, a secret society that conducted raids at night in opposition to oppressive tithes and land seizures. Falsely accused of a shooting, he went to the gallows one fine April morning, refusing to say a word to identify any of the 'Boys, with a curse on his lips against his betrayers. People said that grass never grew again where he was hanged. Raftery, watching the hanging, created a dirge with a dark warning in the tradition of Celtic bards: Nature betrayed will take revenge. "Since your limbs were laid out … the stars do not shine … the fish leap not out on the waves." Barber weaves this lament against the halting trudge of a funeral procession. Anthony O'Daly ends with the keening of women and men in mourning, voices tumbling like water down sharp rocks. The painful harmony recalls the grieving half-octave leaps of "… another who lives on …" in Stopwatch.
The third of the Reincarnations is inspired by a folk song. In a Spoken Arts recording James Stephens explained that "coolin or cooleen refers to a very special curl that used to grow exactly in the middle of the back of the neck of a girl. I think that the growing of that curl is now a lost art." Listen to The Coolin for supple rhythms and breathless silences. The song is one long embrace ("come with me, under my coat" … "stay, stay with me") poised at an ecstatic moment – "a sigh to answer a sigh."
George Shearing's lightly jazzy Songs and Sonnets from Shakespeare continue the pastoral mood. Live with me and be my love sets a poem "The Passionate Shepherd to his Mistress," actually penned by Christopher Marlowe. After the shepherd's honey-tongued plea (and a clever quotation from an Elizabethan madrigal) Shearing adds the first verse of Sir Walter Raleigh's parody response "The Nymph's Reply to the Shepherd."
The sweet-talking shepherd escapes with a lecture, but Falstaff (Merry Wives) gets a severe tweaking for his lechery, as the Fairies cry Fie on sinful fantasy and then "pinch him, and burn him, and turn him about."
Enter Feste, the wise fool of Twelfth Night, a night when cross-dressing and false identities set the world on its head. His final ballad, Hey, ho, the wind and the rain,ends in the customary appeal for the audience's applause – and its coins.
Our first-half finale is the lively calypso Turn the World Around, a Belafonte / Freedman tune arranged by Robert de Cormier – yes, the tune Belafonte performed with the Muppets. It asks: "Do you know who I am? See we one another clearly?"
~ I N T E R M I S S I O N ~
III. We are Cantabile
We're keeping up our proud tradition of premiering new works and eclectic programming as we perform love duets, jazz, blues, samba, and classical pop to "sing of spring" in an assortment of styles. And we're featuring our Cantabile Youth Singers to complement our rainbow of styles and sounds.
Since I was a small child, I have heard my mother practice the piano and compose. When my two sisters and I became of singing ages (7,5, and 3) we began to sing her compositions for "company" at the house and we are still singing her songs and choral compositions at home – and abroad! Mother has written several pieces just for Cantabile, but this time, I needed something that would be a musical introduction for us. So for a performance this past January, I asked her to write us a theme song. Tonight, we premiere the four-part version of our new theme song.
— Rebecca Scott
The result of this request is We are Cantabile by Ruth Scott Clark, a perfect "sing-around-the-piano" number designed so that it can even be sung a cappella around a campfire. For an idea of the broad range of Mrs. Clark's compositions, see www.ruthscottclark.com.
Sing of Spring was created by George and Ira Gershwin for the musical Damsels in Distress "so the audience will get a chance to hear some singing besides the crooning of the stars," as George wrote in a letter to a friend. Gregg Smith, editor of the score, calls it a pastorale with "an English flavor, lying somewhere between the madrigal and a Gilbert and Sullivan chorus." Gershwin originally called the song "Back to Bach" – go figure.
High on the list of great Gershwin tunes is Fascinating Rhythm. After the chorus sings Rebecca Scott's version of the Phil Mattson arrangement, you'll hear Lloyd Arriola in the original Gershwin piano solo.
Think of great love songs of our era, and soon you'll be humming the Bernstein tuneTonight, adding the Sondheim lyric, reliving scenes from the great 1957 Broadway musical West Side Story. Shakespeare did it first, of course, and Verona is well worth a pilgrimage, but for us Americans, star-crossed lovers fall in love to the whish of a gentle jazz accompaniment, and are shocked back to reality by a squad-car siren echoing off brick and asphalt.
We've read that in 1949, when choreographer Jerome Robbins went to Bernstein with the idea of portraying Capulets and Montagues as teenage gangs in Manhattan, the musical, initially entitled "East Side Story," was to have a Jewish hero and Roman Catholic heroine.
— Mary Homan and Larry Cohen
The Chamber Chorale returns to present three spring songs from Shearing's Songs and Sonnets from Shakespeare. When daffodils begin to peer is a tongue-in-cheek paean to spring by the scoundrel Autolycus (Winter's Tale), a man with many aunts and a yen for haystacks. In As You Like It, two banished pages render It was a lover and his lass for the entertainment of Touchstone and his fiancée Audrey, who judge the rendition to be – as they say on American Idol – "pitchey" ("God-buy-you, and God mend your voices! Come, Audrey.") You may know the lyric from Thomas Morley's madrigal. Finally, a much stranger text, Spring (When daises pied) comes as afterthought to Love's Labours Lost, as the first half of a "dialogue … in praise of the owl and the cuckoo …the cuckoo maintaining Spring, the owl, Winter." The cuckoo plays its usual role.
O Mare e Tu, composed by Enzo Gragnaniello and Andrea Bocelli, was recorded by Bocelli with the Portuguese singer Dulce Pontes on his CD Sogno.
"O mare e tu" is a blend of Neopolitan dialect and Portuguese. This love duet is performed in the Portuguese Fado style which conveys a feeling of waiting, loneliness, soul sadness and melancholy. The mood and the emotions run so high that you understand the meaning intuitively.
— Elizabeth Verderosa and Jerry Phillips
Duke Ellington reportedly claimed to have dashed off Mood Indigo in fifteen minutes while waiting for his mother to finish dinner. Albany ("Barney") Bigard, clarinetist in the Duke Ellington Band (a.k.a. "Harlem Footwarmers") also claimed credit for the main tune, and since 1960 his name has been included in composer credits. Irving Mills wrote the lyrics, unless Mitchell Parish did. The scoring for the 1930 recording, clarinet dipping below muted top-register trombone to create the illusion of a fourth instrument in the microphone, was an Ellington brainchild that he used in later compositions for his band, but one rarely attempted by lesser instrumentalists. Patrimony aside, Mood Indigo is an undisputed jazz standard as instrumental, vocal solo, or four-part chorus.
Another all-time jazz standard, In the Mood, evokes images of big bands and USO dances. But its history (traced in the jazz blog "Virtual Victrola" at typepad.com) goes directly back to 1930s Harlem. Joe Garland, saxophonist in the all-black Mills Blues Rhythm Band, took a syncopated riff from "Tar Paper Stomp" and used it in "There's Rhythm in Harlem," which the Mills band recorded in 1935. Three years later Garland expanded the tune and retitled it "In the Mood" for the Edgar Hayes orchestra, a spinoff from the Mills band. The 1938 Hayes recording (on the flip side of the Decca release of "Stardust"!) got only minor attention. Garland finally found a wider audience when he "shopped" his tune to white bandleader Artie Shaw for his coast-to-coast radio show. Shaw's undanceably slow 6-minute version of the jumping 3-minute tune became a huge hit. Glenn Miller's arrangement (with lyrics by Andy Razaf) topped the charts in 1940; soon after, Buster Harding added new themes based on Garland's motifs in a swinging arrangement for Teddy Wilson's band. (You can listen to original recordings on "Virtual Victrola.") We sing "In the Mood" in a 5-voice arrangement by Robert Sterling, with male lead; but as the Andrews Sisters' recording proves, Razaf's lyrics 'work' equally well either way.
Con Te Partiro, by Francesco Sartori with lyrics by Lucio Quarantotto, was recorded by Andrea Bocelli in his first album. A duet version with soprano Sarah Brightman was later released as "Time to Say Goodbye."
"When I'm alone, I dream of the horizon and words fail me. There is no light in a room where there is no sun. And there is no sun if you're not here with me." Con Te Partiro is about saying goodbye to loneliness, to a daunting horizon, and to living in an unlit room.  "Time to say goodbye.  Places that I've never seen or experienced with you, now I shall.  I'll sail with you upon ships across the seas, seas that exist no more. I'll revive them with you.  I'll go with you."  It's time to say goodbye to being alone.  This is how we feel about each other; this is our song.
— Jeff and Sally Duke
W.C.Handy, turned down by every publisher he approached, published Saint Louis Blues himself in 1914. We're doing a version arranged by Hall Johnson for a group of professional singers, The Hall Johnson Choir, with Bertha Powell as soloist. This effective but difficult arrangement has doubled voices throughout, sometimes three bass parts and three tenor parts as well as doubled women's parts and the soloist.
Fortunately for us, there were still copies of the music available through W.C. Handy's publisher – who, no doubt, is a relative, perhaps the grand-daughter of the composer, who answers her own phone. What a blessing to discover this gem from the past!
— Rebecca Scott
If you're going to sing the blues, the first thing you've got to learn is that the music isn't on the paper. Listen to her — this is one woman who isn't just going to take things lying down.
— Jan Foley
Samba, an old Brazilian style of dance with many variations, comes from Africa and may have roots in traditional religious ceremonies. It has been performed as a street dance at Carnival, the pre-Lenten celebration, for almost 100 years. In the ballroom Samba or Carioca Samba, derived from the rural "Rocking Samba," movement comes from the legs while hips stay still.
Dance is, to my mind, our way of keeping the sound waves company and partnering with them.  So while we perform the well-known One Note Samba, I welcome any dancing in the aisle to accompany the sound waves. I'll dance the Samba tonight without regard for the rules of modern ballroom form.
— Gail Tilsner