Auditions
Auditions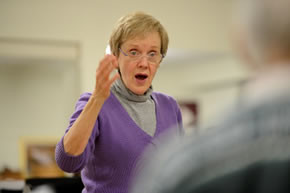 If you're a singer seeking an opportunity for musical growth, friendship, community service and international travel, then we're a perfect match for you.
Cantabile is dedicated to bringing high-caliber musical performances to the general public in the New Jersey area. Our mission is to foster and cultivate, in our members and audiences, a love and enjoyment of choral music. The group consists of singers, drawn from local communities, who perform a wide range of choral music with an emphasis on contemporary compositions. We are fortunate to have Ms. Rebecca Scott, a member of The Juilliard School faculty, as our musical director. Ms. Scott provides the professional leadership that has enabled Cantabile to grow into a cohesive, disciplined, and expressive choral ensemble.
We're your Friends, Neighbors and Family Members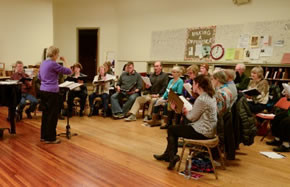 The Middlesex County (NJ) Cultural and Heritage Commission has recognized the group with an Excellence in Achievement Award for providing exemplary programming to the community and for achieving great strides in development and outreach. Examples of outreach concerts by Cantabile include the annual performances that are donated to local area nursing homes and hospitals, Cantabile has also been honored with an ASCAP/Chorus America Award for Adventuresome Programming. This award recognizes Cantabile's commitment to the commissioning and performance of new choral compositions.
Request an audition
Please contact us by phone or email to request an audition. Include the following information when you request an audition:
Your name and full contact information (mailing address, e-mail, telephone – home, cell, daytime, etc.)
The voice part you customarily sing (Soprano I or II, Bass I or II, etc.)
Groups with which you have sung in recent years and the kind of repertoire you have performed.
Any musical training, voice lessons, or other experience you've had.
How you found out about Cantabile.
Any other information you think might help us understand your music background