Cantabile Chamber Chorale
Celebrating 30 Years of Choral Excellence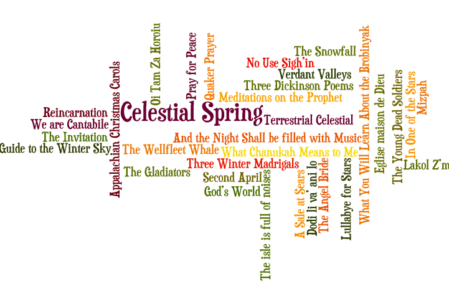 Commissions and world premieres by Cantabile Chamber Chorale
As we celebrate more than 30 years of singing together under the direction of Rebecca Scott, we look back at the path we have taken and plan for the new road which will take us into the next generation of Cantabile Chamber Chorale.  We see a path that has explored a world of eclectic vocalized sound.  Part of the journey has been to support emerging and leading contemporary composers through commissions and premieres of their original compositions and arrangements.
---
2017-2018 Concert Season
Peace, Hope, Love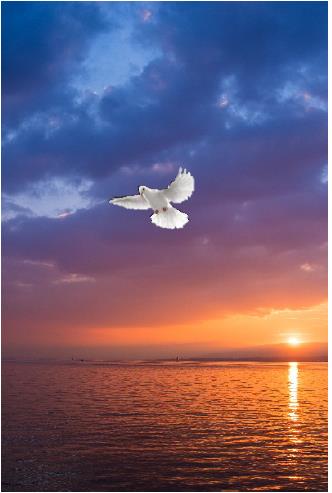 Saturday, December 2, 2017 at 7:30 PM
Featuring selections from The Peacemakers, by Karl Jenkins, a work extolling peace, and Jake Runestad's The Hope of Loving, settings of mystical poems exploring the idea of love and its manifestation in our lives.  Other works by Daniel Elder, Dan Forrest, Gustav Holst, and Mack Wilberg.
Christ United Methodist Church
485 Hoes Lane, Piscataway, NJ  08854
---
We Are Cantabile
Saturday, April 28, 2018 at 7:30 PM
Inspired by our 30th anniversary season, Cantabile will premiere a song newly commissioned by us along with other selections in celebration of this milestone year.

Christ United Methodist Church
485 Hoes Lane, Piscataway, NJ 08854

More details coming soon!


Thirty years ago, a group of 18 singers performed its first concert as the Cantabile Chamber Chorale under the direction of Rebecca Scott "to provide the challenge of singing the repertoire for small ensemble with all its difficulties, nuances and special performing problems, while providing the love and good fellowship of joining with close friends in an artistic endeavor."  Now three decades later, we are proud to celebrate Cantabile's 30th anniversary, a significant milestone in our history and a testament to our passion for performing new music.