Cantabile Chamber Chorale
2015-2016 Season
We are excited to be presenting our 28th season celebrating composers and music which draw upon our rich, diverse repertoire while continuing to celebrate our commitment to perform new and under-performed music.
---
We're auditioning new singers for 2016-2017 concert season

For the 2016-2017 season we are auditioning all voice parts. Auditions for the fall will be held on Wednesday, Aug. 24th from 7:30 – 8:30 pm; Wednesday, Sept. 7th from 6:30 – 7:30 pm; and by appointment.
Rehearsals are held Wednesday evenings, 7:30-9:30 PM  at the Presbyterian Church of Bound Brook in Bound Brook, New Jersey. First rehearsal is scheduled for Wednesday, September 7, 2016.  Current plans for the coming season include concert performances on December 3, 2016 and April 29, 2017.
For more information about our programming and repertoire, refer to our Season Archives and Concert Notes  Kindly call 732-560-7132  or email   info@cantabilechamberchorale.org to arrange an audition.
---
Spring Equinox: A Time for Balance

Saturday, April 30, 2016 at 7:30 PM
We're delighted for the opportunity to collaborate with composer Eric Ewazen again. The concert features the world premiere performance of our most recently commissioned work, Angelic Light, by Eric Ewazen, a trilogy setting the poetry of Edna St. Vincent Millay, Elizabeth Barrett Browning, and William Wordsworth.
Other selections include works by Barber, Beethoven, Dello Joio, Swingle, Copland, Thompson, and Diemer.
For this concert, we will be joined by Cantabile accompanist Lynne Stallworth on piano, Jason Lakshmanan on trumpet, and Jim Hinman on guitar.  Performing guest artists will be the New Brunswick High School Chorus,
directed by Jennifer Emery.
Christ United Methodist Church
485 Hoes Lane, Piscataway, NJ 08854
No advance purchase tickets available for April 30th concert – Call 732-560-7132 to inquire about availability of at-door tickets.
---
Minnesota Concert Tour
June 25 – July 3, 2016
Choral singers, family, friends, and music patrons are invited to accompany Cantabile on a concert tour from June 23 – July 3, 2016. Cantabile will perform three concerts in collaboration with the Woodbury Chorus and Orchestra in Minneapolis and Red Wing.
Contact info@cantabilechamberchorale.org if interested in joining us on the tour.
---
A Concert of Chamber Music and Choral Music by Eric Ewazen
Saturday, October 24, 2015 at 6:00 p.m
A Night in New Orleans for Solo Flute (2015, NY Premiere)
Cindy Anne Broz, flute
Reverie for Wind Quintet (2015, World Premiere)
Monmouth Winds: Jenny Cline, flute; Nicholas Gatto, oboe; Richard Grossman, clarinet; Richard Sachs, horn; Linda Balavram, bassoon
Fantasy and Double Fugue for Trombone Choir
Juilliard Trombone Choir, Joseph Alessi, Conductor
Cantabile performs Four Lyrics of Inspiration, a song cycle for chorus and piano.
The Juilliard School
Lincoln Center Plaza
New York City
---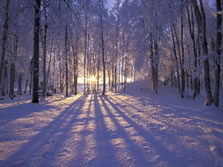 Winter Solstice: Hear the Light!

Saturday, December 5, 2015 at 7:30 PM

We perform the music of Tallis, Rossi, Monteverdi, Bach, Mozart, Beethoven, Brahms, Barber, Bartok, Bernstein, Stravinsky and others. Our program reflects how works by these Classical Masters have helped mankind transition from darkness toward light through the ages.
Christ United Methodist Church
485 Hoes Lane, Piscataway, NJ 08854
---

Grant funding has been provided by the Middlesex Cultural and Heritage Commission and the  Middlesex County Board of Chosen Freeholders through a grant provided by the New Jersey State Council of the Arts, a division of the Department of State.