Cantabile Chamber Chorale
2016-2017 Season
Performances this season honor the memory and celebrate the life of Lloyd Arriola (1971-2016), Cantabile's piano accompanist from 2001-2008.
---
Homeward Bound
Saturday, December 3, 2016 at 7:30 PM
Selections
Karl Jenkins: Benedictus, Lullay;
G.F. Handel: Jubilate in D Major;
W.A. Mozart: Veni Sancte Spiritus, Hostias;
Stephen Paulus: Pilgrim's Hymn, The Road Home;
Mack Wilberg, arr: Still, Still, Still; Silent Night
Filipino folk songs
Guest artists: University of Philippines Alumni & Friends Rondalla
Christ United Methodist Church
485 Hoes Lane, Piscataway, NJ 08854
---
Minnesota Concert Tour
June 25 – July 3, 2016
Choral singers, family, friends, and music patrons are invited to accompany Cantabile on a concert tour from June 23 – July 3, 2016. Cantabile will perform three concerts in collaboration with the Woodbury Chorus and Orchestra in Minneapolis and Red Wing.
Contact info@cantabilechamberchorale.org if interested in joining us on the tour.
---
A Concert of Chamber Music and Choral Music by Eric Ewazen
Saturday, October 24, 2015 at 6:00 p.m
A Night in New Orleans for Solo Flute (2015, NY Premiere)
Cindy Anne Broz, flute
Reverie for Wind Quintet (2015, World Premiere)
Monmouth Winds: Jenny Cline, flute; Nicholas Gatto, oboe; Richard Grossman, clarinet; Richard Sachs, horn; Linda Balavram, bassoon
Fantasy and Double Fugue for Trombone Choir
Juilliard Trombone Choir, Joseph Alessi, Conductor
Cantabile performs Four Lyrics of Inspiration, a song cycle for chorus and piano.
The Juilliard School
Lincoln Center Plaza
New York City
---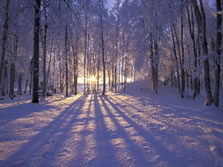 Winter Solstice: Hear the Light!

Saturday, December 5, 2015 at 7:30 PM

We perform the music of Tallis, Rossi, Monteverdi, Bach, Mozart, Beethoven, Brahms, Barber, Bartok, Bernstein, Stravinsky and others. Our program reflects how works by these Classical Masters have helped mankind transition from darkness toward light through the ages.
Christ United Methodist Church
485 Hoes Lane, Piscataway, NJ 08854
---

Grant funding has been provided by the Middlesex Cultural and Heritage Commission and the  Middlesex County Board of Chosen Freeholders through a grant provided by the New Jersey State Council of the Arts, a division of the Department of State.